Dear Parents/Carers,
I cannot quite believe that we are at the end of the school year already. None of us could have predicted such a difficult and strange year with so many changes for everyone. As life begins to return to a more normal routine, we start to look at the way we lived our lives before Covid-19 and many of us have made changes for the better.
With regards to school, I feel that we provided an excellent offer for our students; having just issued the iPads to every student we were able to provide an outstanding "remote learning" curriculum that most students made amazing progress with. As the weeks went on we started to introduce live lessons and again the feedback was that these were very well received. When restrictions were lifted we met our Year 10 students with their parents and then invited them back into school for some catch-up lessons.
I would like to thank all of the teachers as planning, preparing, delivering, marking and giving feedback in all of these different forms of teaching has been a very difficult task whilst working from home. I also want to congratulate the students who have produced some amazing work and made very good progress while working from home.
As well as the students who have excelled, I am very aware that some have found this time difficult and when we return in September we have planned a very thorough "Recovery Curriculum". This will be delivered through the tutor programme to start with and also in the first two lessons of every subject. To ensure the wellbeing of the students we have also added a tutor time at the end of each day for the first week to ensure that every student has had a good day and that there are no issues before they go home.
All year groups return to school on Monday 7th September and as you have seen in the press they will work in "bubbles". This will mean that they will be based for almost all of their lessons in their tutor room at a designated desk with staff moving to them rather than students travelling around school all day. Please make sure that your son/daughter has all of the correct equipment each day. We are constantly reviewing our procedures and risk assessments and will continue to do this over the summer to ensure that all students and staff are safe. Due to the many restrictions it is vitally important that students follow the rules and instructions from staff at all times; anyone not doing this could be putting others at risk and for the safety of all, this will not be tolerated. More detail of how the school day will look will be included in the newsletter and updated with any changes before the return in September. Further details relating to our COVID-19 plans are available here and will be updated over the Summer and we have also updated our Key Dates section of the website.
Finally, I would like to thank everyone for your support of the school over such an unusual year. We expect more changes ahead but feel that staff and parents are working together to ensure that every child is safe, makes progress and is enjoying their learning.
Have an amazing summer, be safe and let's hope that we have some sunshine. I look forward to welcoming everyone back on Monday 7th September at 08:40.
Best wishes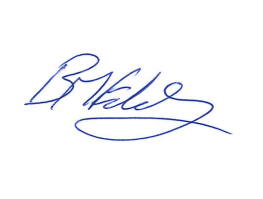 Ben Eddy