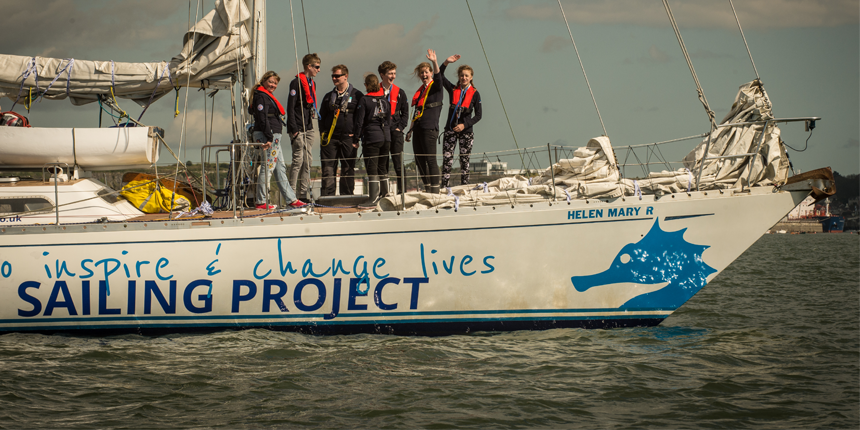 The ultimate Yr 9 expedition!
Fowey River Academy and the Morvargh Sailing Project are excited to announce a fantastic opportunity for up to 40 Year 9's from Fowey River Academy and Leading Edge Schools to experience the United Kingdom in a way few others have, by sea. ASPIRE360 is a major circumnavigation of the UK, sailing over 1777 nautical miles, visiting 17 amazing ports and museums.
Offshore sailing – Sail around the coast of the UK!
No Experience Necessary – tuition given
Lifechanging – Improve yourself, improve your grades
Everything included – All meals, safety equipment, museum visits etc.
It will be a challenge that will see them battle strong winds, freezing temperatures, and rough seas at times throughout the trip; as well as marveling at our beautiful coastline under sun-drenched skies. It will be a feat of pure physical, mental, emotional and academic endurance, but one which will leave the young people changed forever. They will make strong bonds with their crewmates, increase their own understanding of themselves and their boundaries and most importantly have the confidence that they can try and excel at anything!
"A mind that is stretched by a new experience can never go back to its old dimensions." Oliver Wendell Holmes. Our own youth scheme will be used to encourage and develop the young people across a range of outcomes. The benefits and importance of youth development through sail training has been well documented in a number of studies, each piece of research concludes that those participating benefit in a number of ways. We regularly see increased teamwork and leadership capabilities as well as increasing the level of community responsibility and academic ability.
Join us on 18th December 6pm at FRA to find out more and pick up an application pack. https://www.facebook.com/events/680716535788420/

Yr 9 student opportunity
Further Details