Our brilliant catering team at FRA are devoted to making great tasty food using local suppliers. We work with Kittows for the majority of our meat and Richards Fruit & Veg and are constantly sourcing other local producers.
Our team is headed up by local foody, Fran Beach, aka 'Sid' and she is leading on lots of new developments.
The team are well aware of the health benefits of good local freshly cooked food and is trying out new menu offers all the time to entice students to try new things!
We have a range of offers to suit all tastes and there is always plenty on offer, so students will never go hungry. In addition, we have good vegetarian offers and vegan alternatives and can cater for various allergies, however, please note that you must make the school aware of any allergies so we can plan accordingly.
To top up your child's dinner account, please follow this useful guide and contact us if you have any issues.
Here is a sample menu, which we do vary slightly for the seasons. An indicative price list is available here.
WEEK 1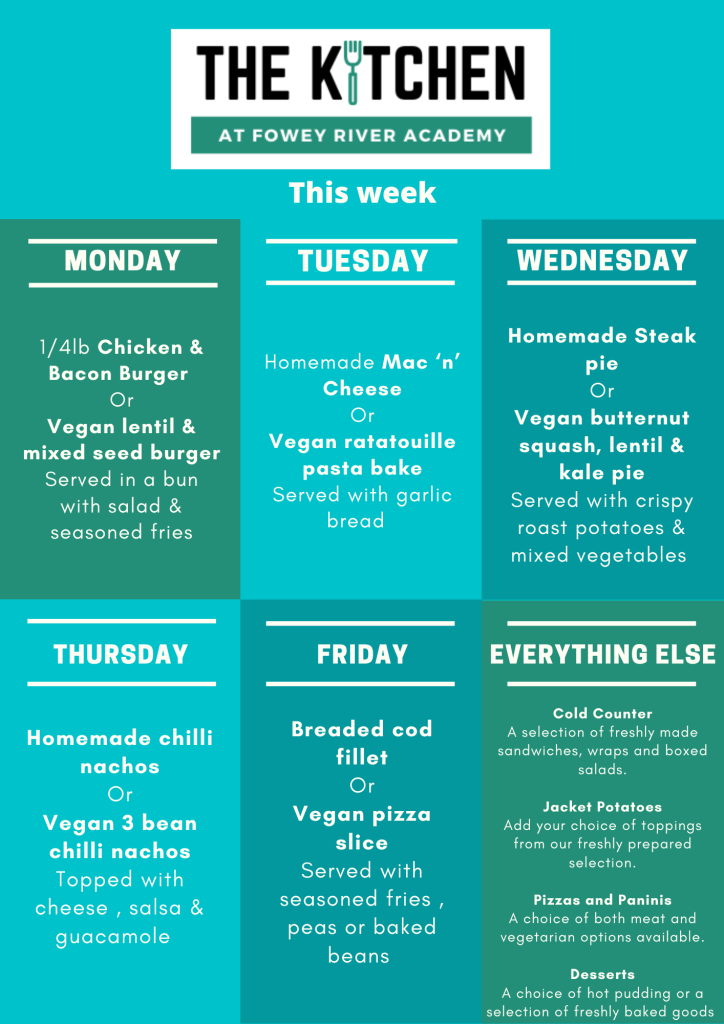 WEEK 2