Year 6 Transition Information
Welcome
Thank you for choosing Fowey River Academy. It's with real pleasure and excitement that we are looking forward to our new cohort of year 7 students joining us here at FRA. With the academy joining Leading Edge Academies Partnership, we have a fantastic future ahead for the whole school community. You will find a great deal of helpful information in the sections below, but should you have any further questions, please contact Miss Lefley, Year 7 Care, Guidance and Support Manager  (
klefley@fracademy.org
) or the appropriate tutor as identified below.
You can view our transition booklet here
We are all very aware of how schools and schooling have changed over recent months and how this year, more than ever, we will all need to support our students' reintegration into education. As always, moving to secondary school is a big step and your child and you will experience a range of emotions when considering this prospect. Most children will be ready for the challenge and responsibility of growing up; experiencing new lessons and opportunities. However, a few will have worries and anxieties about what the move will hold for them and this is likely to be heightened this year. However, moving up into secondary school is an exciting time and many of your children will have missed the social interaction they normally experience in their primary schools. We have put together numerous measures to help our year 6's reintegrate and re-engage with what we calling the 'Recovery Curriculum'.
There is a lot that you can do at home to support their move to year 7. Often, the simple conversations and activites involved in preparing for the new term will help the young people gain confidence about the next step in thier future. With this in mind, we have put together a simple checklist about what can be done on a practical level through the summer break to lessen anxieties and so that uncertainties become familiar and manageable:
Help your child to gather together the necessary equipment (please see our list of essentials below)
Students will be aware that they will need to manage their time to ensure homework is done. Organisation is the key to successful study habits – have you given thought to where your child will study at home and where they will store their things for school?
Rehearsing travel routes and plans will alleviate many worries. See our section on bus routes and expectations. Alternatively, walk the route to school with your child, timing how long it will take and which is the safest route to take, avoiding areas where the pavement does not exist.
Make sure you and your child are aware of what will happen on the first day. Run through this together a number of times, so that your child will know the expectations.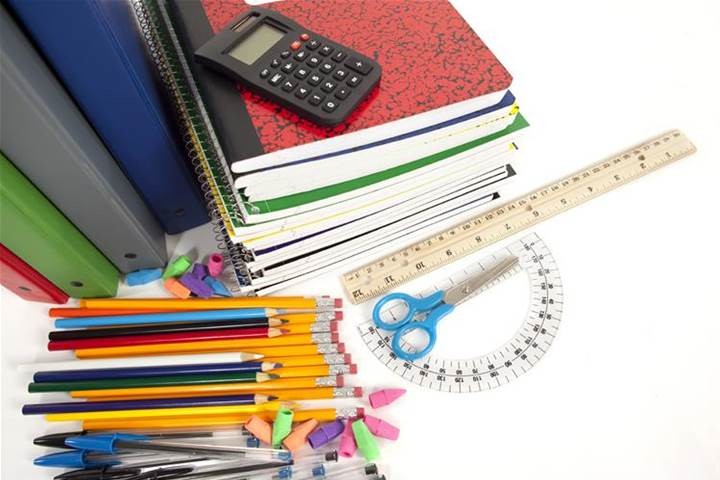 Students will need the following essential equipment for lessons each day:
Strong waterproof school bag
A scientific calculator
A pencil case containing the following:

Pens and pencils
Coloured pencils
Pencil sharpener
Rubber
Ruler
Compass
Protractor
Glue stick
Paper scissors
Free School Meals
Cornwall Council believes that when children eat better, they achieve better. Their Free School Meals Team are aiming to go paperless in the near future. As such they would like all new claimants to apply for Free School Meals online using the Cornwall Council website.
Applying on-line is not only simpler but a quicker route for parents to apply. Paper applications can take up to 10 working days to process, whereas on-line applications will be processed within 3 working days (normally the same day if submitted before 12 noon).
Please apply by using this link: www.cornwall.gov.uk/schoolmeals
There are nine school buses operated by Roselyn Coaches which serve the school. The Passenger Transport Unit at County will assign students to school buses. Bus passes will be sent by them out during the summer holidays. It is not possible to obtain a second bus pass and the bus pass will be to and from the student's primary address. Students may only take the bus route identified on the bus pass. Passes will also be provided for the Polruan and Bodinnick ferry crossings when there is an entitlement. It is important that your child carries their pass at all times and shows it when it is asked for by the driver or a teacher. For those who live outside of the  catchment area, there is no entitlement to a bus pass. It is your responsibility to get your child to and from school.  Concessionary bus passes may be  available but they are not normally  considered until September and cost in the region of £100 per term. This has to be arranged with the Passenger Transport Unit at Cornwall Council. The Passenger Transport Unit at  Cornwall Council can be contacted on 0300 1234222.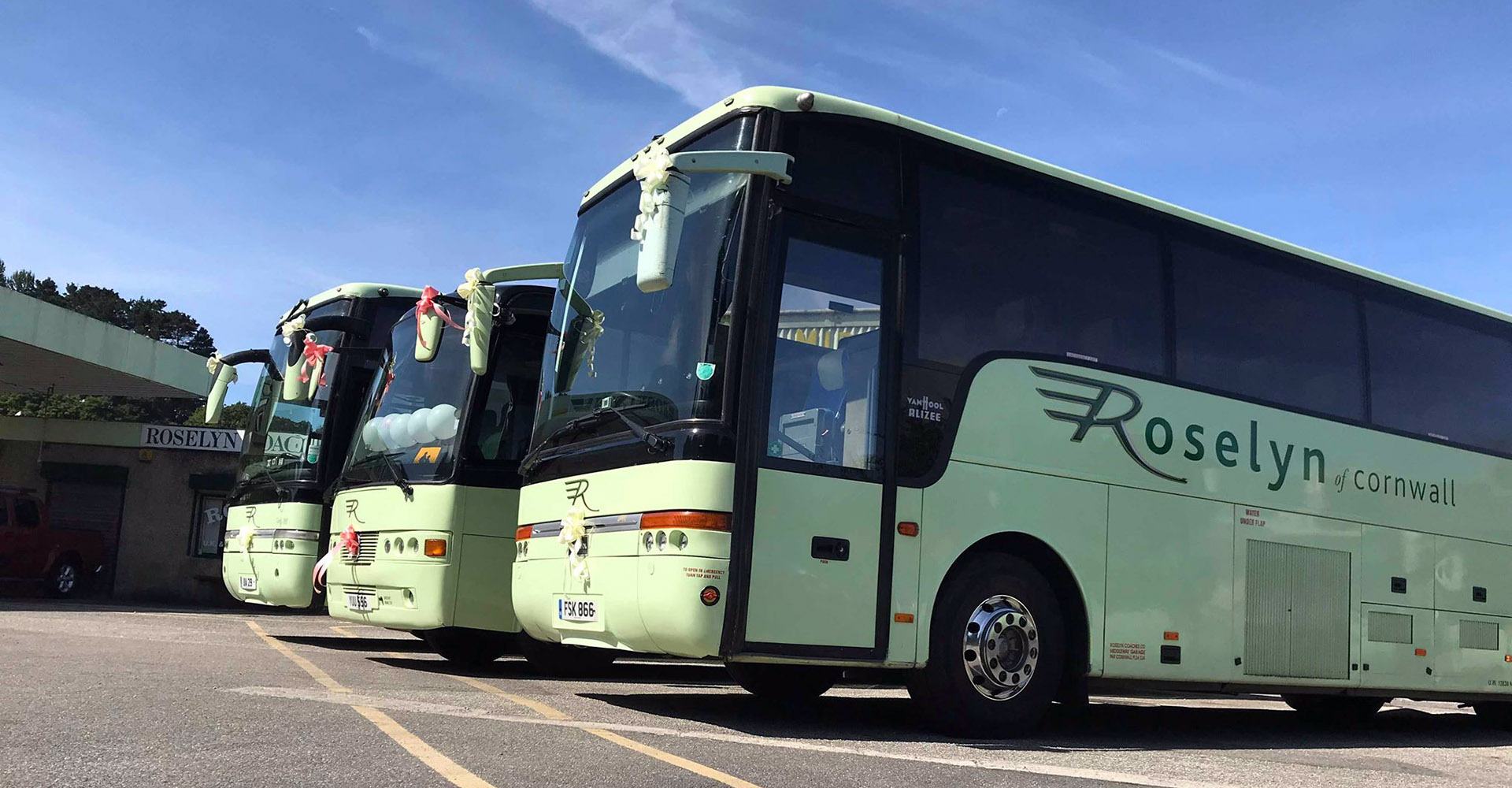 It is important that your child arrives at the bus stop five minutes before the stated time on the bus pass that the bus is due. The bus cannot wait for those not at the stop ready to board. Students may only use the bus they have a pass for. In the event that they are visiting friends and relatives, it is the parents'  responsibility to make separate travel arrangements. Please make sure you read the rules for conduct on the bus with your child. These are sent out by Passenger Transport Unit with the bus pass. The academy also provides two late buses which run on Monday and Wednesday. The late buses are free and are only for students staying for afterschool activities. They leave Fowey at 4:45pm. One runs to Lostwithiel and then Tywardreath Highway, the other serves Tywardeath, St Blazey and Par. These buses do not stop at every stop but will stop near to every stop. However your child may have a little further to walk home after getting off the bus. Please note that Polkerris Hill, Lanlivery and  Lerryn are not served by the late bus.
ParentMail is a system used at Fowey River Academy which helps improve communications between school and parents. Your account can be accessed from your computer or by using the free mobile app. ParentMail is an email and text messaging system which is personalised to you, which makes it quick and easy for the Academy to send communication, messages and letters to parents. ParentMail also handles online payments to the academy. Details and registration will be sent to you when your child starts in September. Please ensure we have your e-mail address and your mobile telephone number to ensure we can communicate with you effectively.
Frequently Asked Questions
How does my child get a bus pass? If your child is eligible for a bus pass, it will be issued directly by County Hall. Once you child has been given a place with us they will send the bus pass directly to your house during the summer holidays. For enquiries, please call school transport at Cornwall Council on 0300 1234101. What happens if my child loses their bus pass? Your child can obtain a temporary bus pass from the Mrs. Higman in the Finance Office. However, this pass will only be valid for 5 days. You will need to apply for a new pass from Cornwall Council by calling school transport on the number given above. If my child needs medication during the school day what do I do? Your child should take the medicine, along with a signed consent form from you stating that you give permission for us to administer the medicine, to the First Aider. It will then be stored safely in theYear Team Offices. What are the rules on picking up students from school by car? If you need to pick up your child from school by car, please arrange to do so after 3.45 pm. The bus bay is for our buses only between 3.15pm and 3.45pm. With over 600 students to dismiss from the school site, our bus duty staff would greatly appreciate cars do not obstruct the entrance, exit and turning points for our buses. We ask this on behalf of all our students to ensure their safety. Thank you. What After School Clubs are available and how can we find out about them? We have lots of different clubs running during the year and during your child's first week they will be introduced to our online list of the school activities available. These usually finish around 4.30pm. We also run a late bus if your child wishes to attend. If you would like more information, please contact your child's tutor. What happens if a student gets lost? It is normal for Year 6 students to worry about this but few do actually get lost! There will always be someone who can point students in the right direction and reception or the Year 7 office is always a good starting point. What happens at lunchtime? Students can choose to eat in the canteen or to bring a packed lunch (no fizzy drinks, please.) Packed lunches are eaten in the designated spaces but FRA students are not permitted to eat outside. How do I find out about important dates? The Academy calendar will be posted on the FRA website and we will use Parent Mail to send out a message
What do I do if my child will be absent from school? If the absence is due to illness, we ask that you phone the academy before 9am each day of absence. When your child returns to school we require that they bring with them a note to cover the dates of absence. If the absence is due to an appointment, please ensure that your child has a note, either when they arrive late due to the appointment or with them if they need to leave the academy site during the day. In either case they will need to go via reception to be signed in or out as appropriate. However, our expectation is that, wherever possible, appointments will be made out-side of school hours. If the absence is going to be due to a holiday then a holiday request form must be picked up by your child from the year 7 office, completed and returned to the Attendance Officer at least 10 days prior to the proposed holiday. Senior staff will look at your child's attendance and potential clashes between the proposed absence and events such as exams and assessments and decide whether the absence can be authorised. You will receive a letter confirming this decision. Please be aware that the Government policy is that schools should not authorise absence for holidays in term time unless there are exceptional circumstances. Regardless of the circumstances of absence, all students will be expected to catch up on the work missed during any absence and tutors will issue students with a catch-up form to ensure this work is completed. What happens if I forget to phone the school when my child is absent? We have an attendance policy, in-line with Government expectations, which means that we will call you each day of your child's absence if you have not already informed us. This ensures that both the academy and you, as parents or carers, are aware of where your child is during the school day. It is therefore essential that we have up-to-date daytime telephone numbers and that you inform us immediately of any changes. What happens if my child is well enough for school but not fit to take part in PE? Your child will be required to produce a note stating why they cannot participate in the lesson. However, this is closely monitored and it will be challenged if a pattern is emerging. Naturally the academy cannot authorise repeated or long-term withdrawal from these lessons without a clear and substantiated explanation. What happens if my child loses anything? Any lost property which is found is held in the Year Team Offices. This sometimes takes a few days and so, if your child loses anything, we advise them to think back carefully to where they last saw the missing article – usually that is where they will find it.