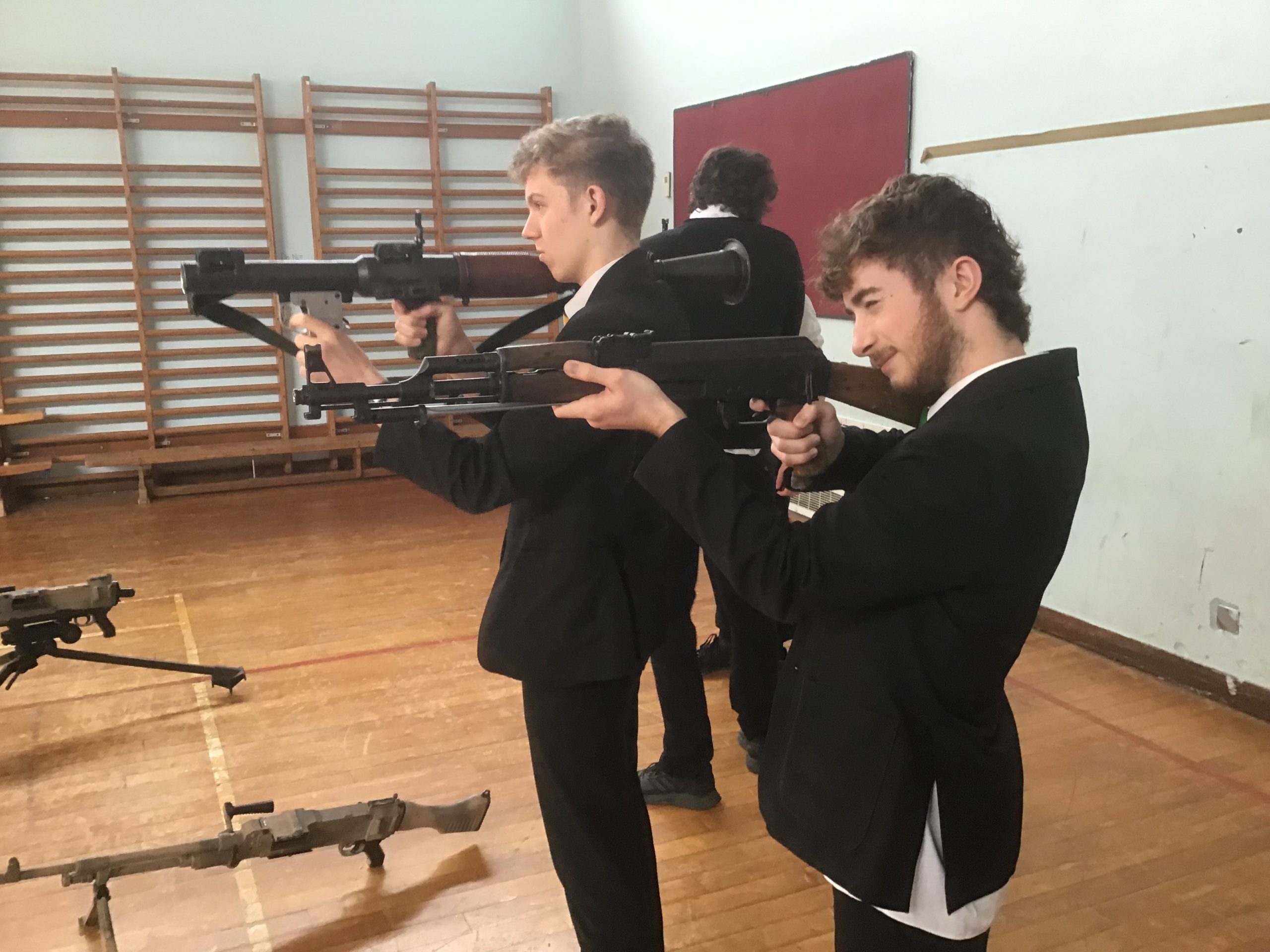 Army Parachute Regiment Visit
Miss Argent arranged for the Army Parachute Regiment
to come in a provide a series of activities for years 10 and 11.
The morning started with a talk for around 40 minutes, by members of the Parachute Regiment and the Coldstream Guards, two of whom were Lance Corporals.
They spoke to us about life in the Parachute
Regiment and the recruitment process, i.e. going through Harrogate, Catterick, and eventually P-Company of the Parachute Regiment.
Following this, we were in the Hall for around 40 minutes, learning about the equipment and weapons of the British Army. The men involved brought in 4 Rifles and 1 RPG these were, Mounted GPMG, Standard GPMG, L85 A2 Rifle, AK 47 Rifle, and the RPG (both the
AK and RPG were captured in Afghanistan).
They also brought in the Day kit for the British Army when on patrol. This included Kevlar Vests, Helmets and day sacks and carry sacks, all of which amounted to around 35 Kg.
Overall, it was a very insightful visit from the army and I am sure that some of those who went to the event have been inspired to join the army/ wider services.
Liam Powell – Head Boy